Alan Kelly doing the Cork Branch proud.
Alan is VAR for the Under 20 World Cup Final in Poland on Saturday between Ukraine and South Korea.
from http://proreferees.com/2019/06/13/pro-crew-awarded-u-20-world-cup-final-assignment/?fbclid=IwAR212lGKPk8ywr4geLa3ZRVAz2iZUuv9UJiKHKnalXsyT5_FAmOIuqATy58
PRO crew rewarded with U-20 World Cup Final assignment
Ismail Elfath has been assigned as the referee for the FIFA U-20 World Cup Final between Ukraine and Korea Republic on Saturday, June 15 (12PM ET).
He will be assisted by Kyle Atkins and Corey Parker with Alan Kelly serving as the VAR.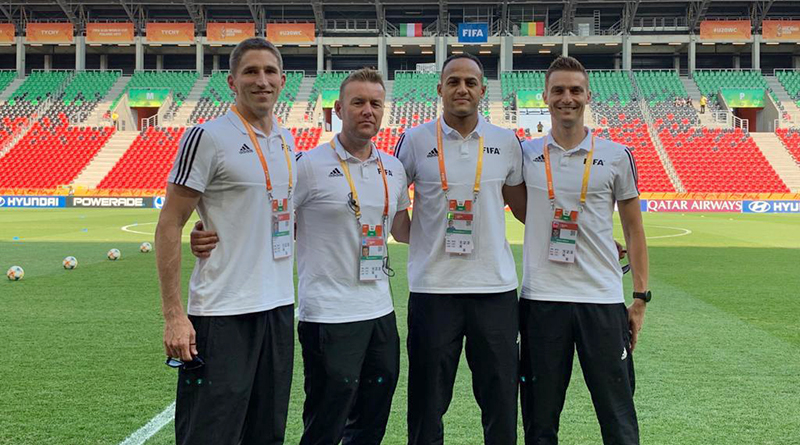 The game at Lodz Stadium, Poland marks the second time US officials have taken charge of the FIFA U-20 World Cup Final. PRO's senior director of match officials Mark Geiger was the head referee for the 2011 FIFA U-20 World Cup Final between that year's champion Brazil and runner-up Portugal.
"This is a truly magnificent achievement and reflects on the professionalism and dedication of these officials," said PRO General Manager Howard Webb. "To be assigned to a major FIFA tournament final is a significant achievement.
"The field of match officials at the 2019 U20 World Cup was strong, with representatives from some of the foremost leagues and federations in the world. The assignment of Ismail and his team yet again demonstrates how highly US officials are regarded at international level."